Provided by Stewart Abstract
We provide a wide array of high quality title products and services for buyers, sellers, lenders and attorneys involved with real estate transactions.
We specialize in:
FULL TITLE SEARCHES
TITLE INSURANCE
PRESENT OWNER & LIEN SEARCHES
SETTLEMENT, ESCROW & DISBURSEMENT SERVICES
REFINANCING
UTILIZING QUALIA
Full Title Searches
What is a Full Title Search?
Unlike a Present Owner Lien Search, (see our PRESENT OWNER LIEN SECTION for more information about that kind of search) we search way into the past of the property.
We're looking for things like you might expect: open mortgages, liens, and judgements that the title of the property may still be securing. All of those items will need to be addressed and cleared from the title before it can be transferred to a new owner.
We're also looking for things that you might not think about, for example, recorded Right-of-Way agreements that might affect portions of your property. We also look for recorded Deed Restrictions, and if the property is in a Subdivided Community, we'll look for the recorded Plan Subdivision Information. Often utility companies have Rights for their underground power lines and pipes, so we'll find that information and make sure that you know about it.
There is much more to buying a home than just walls, windows and doors! Stewart Abstract will help you to make sure that when you invest in a new home, what you see is what you get.
Title Insurance
What is Title Insurance?
Unlike other kinds of Insurance that require continuous premium payments to protect you against unforeseen future events, Title Insurance is a one-time premium payment that protects against unknown events in the past that would affect the Title to your home.
We start by doing a full and thorough title search of your property. That means that we make sure that every person (from now all the way back until the beginning of your property) that has ever used your prospective property as collateral took care of their debts and removed them from the title of your home.
We check out what's going on with current debts, too, to make sure that all kinds of possible debts like taxes, municipal items (such as water and sewer bills), and even judgments are paid and removed from public record.
At the time of your settlement, we'll issue a simultaneous Owner and Lender Policy. Based on the purchase price of your home we'll collect one premium, but issue two title policies – one for you and one for your lender. (For information about Refinances, see the page "What About Refinancing?")
Some people think if they're buying with cash, they don't need Title Insurance. Or they might think as long as they know and trust their seller, they don't need title insurance. But here's why that isn't true.
It's our job to dig deep into the history of your property to make sure that you're making a solid financial investment. There could be unresolved title issues lurking in your new home's past that even the current owners don't know about. If just one unresolved mortgage, tax lien, or judgement – from your seller, or the person who owned it before them, or before them, or the Construction Company that built it – is still open and showing up on your title, you won't be able to get a Home Equity loan, and you might not even be able to sell the property!
But if you have title insurance, then rest easy! You're covered all the way up to the limits of the policy you've purchased. See our FREQUENTLY ASKED QUESTIONS page for more information on what kinds of policies you can purchase.
Title Insurance is definitely a worthy investment! If you never think of it again, you won't regret the peace of mind it will give you. And if you do need it – you'll be glad you decided to let Stewart Abstract handle your Title Insurance needs!
Present Owner & Lien Searches
A Present Owner Lien Search defines itself.
You'll get copy of the current deed and a Report that includes a search parameter from the present to when the current owner purchased the property. You'll see if there are any open and recorded Mortgages, Liens, or Judgments against the property.
People request Present Owner Lien Searches for different reasons. Sometimes neglected properties are sold at Tax or Sheriff Sale, and prudent buyers researching a potential purchase request this kind of search. Other times, the owners themselves (or their representative) will request this search as they are preparing to sell their home, to ensure that there are no unexpected items on the title to surprise them when they do secure a buyer.
Whatever your reason is for showing an interest in a Present Owner Lien Search, Stewart Abstract has the fastest and most thorough Title Searchers available! Contact us to find out more about our reasonable pricing information.
Settlement, Escrow & Disbursement Services
Here is where Stewart Abstract excels:
in Settlement, Escrow, and Disbursement Services. Our Title Officers truly shine when it comes to experience, customer service, and industry reputation. Here's why that is so important: you are making what is possibly one of the most important and one of the most stressful investments of your life. Confidence and trust in your closing representatives is vital.
The Title Officers at Stewart Abstract have worked, not just in the Title Insurance Industry for many years – but for Stewart Abstract – for years. Some have worked here for decades! When you're considering which title company you'll choose to handle this most important financial transaction, aren't integrity and longevity characteristics that really matter to you? You can feel assured that your purchase transaction will be handled with professionalism, accuracy, and privacy from start to finish.
What should you expect at your SETTLEMENT? Our Settlement Officers or their assistants will be able to efficiently answer all of your questions. At the settlement table, any documents you are signing will be explained thoroughly. The Settlement Officer will also give you any necessary instructions regarding setting up new utility accounts in your Municipality and tell you how and when to make your first mortgage payment (if applicable). Additionally, you might be told about what will happen when you begin to receive property tax bills, so listen carefully for that important information.
ESCROW refers to the point in the closing process when money is held by a third party (us) on behalf of two parties (the buyer and the seller). That means that your lender will entrust the funds for your purchase or refinance to us – usually by means of wired funds or a bank check. Once we receive it, that money is held in our federally insured escrow account until all documents are completed and signed by all parties involved.
Regarding DISBURSEMENT SERVICES, Stewart Abstract will take care of everything. That means that we'll make sure that all parties (like utilities, taxes, Homeowner's Association dues, or other liens) are paid and satisfied so that you can have a Free and Clear Title on your property. Sometimes your lender may require us to hold limited funds in escrow for a brief period of time after your closing, but you'll know all those details well ahead of time.
And just to make sure we did everything right, we have a thorough post-closing routine where we review every part of your transaction for accuracy and we'll account for every penny!
Our entire Stewart Abstract staff is committed to helping you leave our office smiling and with keys in your hand. We hope to see you soon!
Refinancing
A Mortgage Refinance is when a homeowner replaces a current mortgage with a new mortgage.
You might consider refinancing when you want to:
→ Decrease monthly mortgage payments by taking advantage of a lower interest rate.
→ Consolidate debt by combining existing mortgages or paying off multiple loans.
→ Get extra cash by securing 'Cash Out' financing by borrowing money against the equity in your home.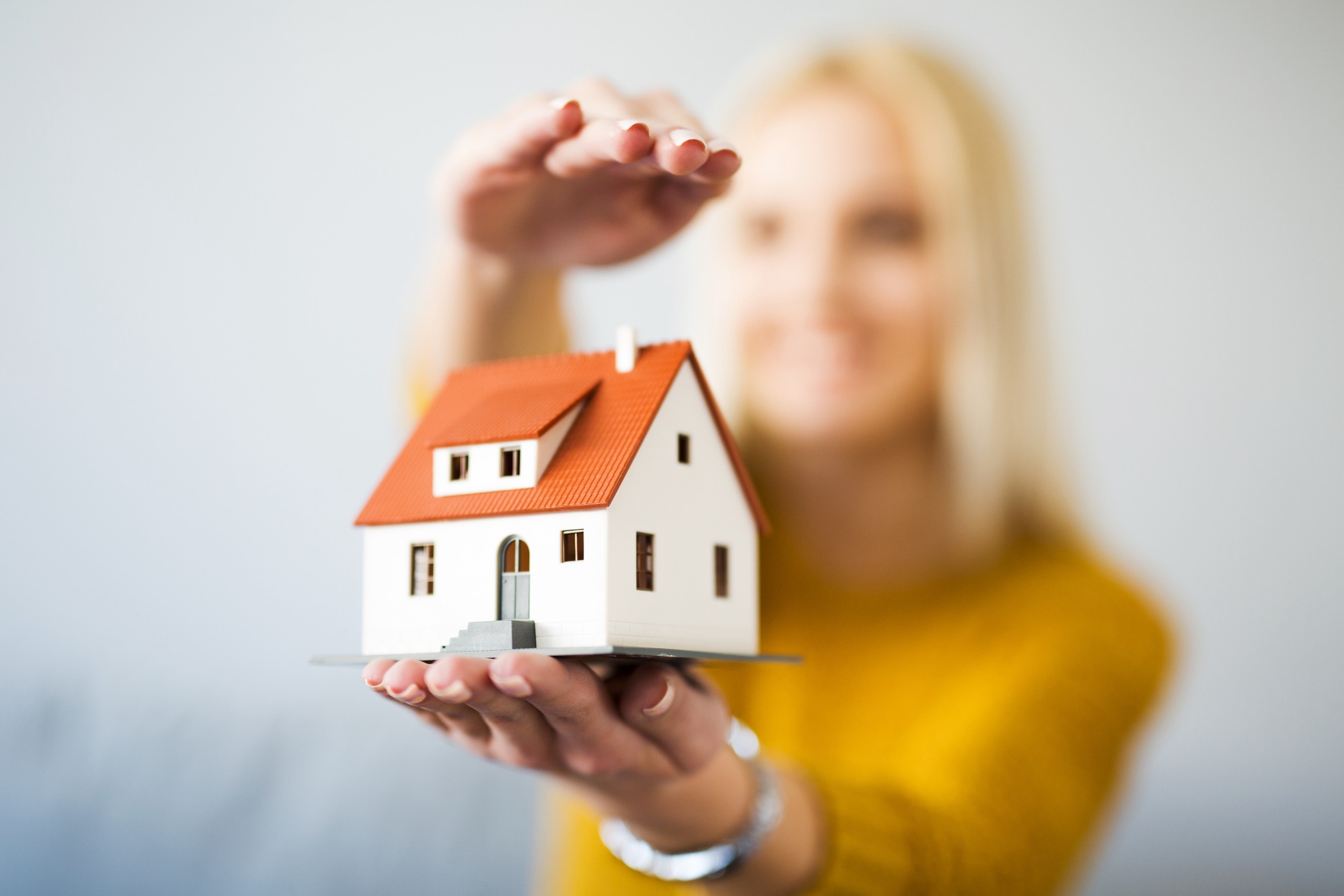 A Loan Coverage Title Policy is a requirement by all non-private lending institutions, which means if you have a mortgage you'll HAVE to have Title Insurance. It's important to know your rights – and as a Pennsylvania consumer, it's your right to shop for this coverage.
The premium rate that you will be charged is Pennsylvania State regulated. No matter what company you choose for your Refinance, your Policy premium will always be the same rate and will be calculated based on your new loan amount.
Here's why you should choose Stewart Abstract: Closing and settlement fees might vary from company to company, but you'll find by comparison shopping that we are up-front about all costs. There are no hidden fees and no difficult-to-understand descriptions designed to confuse you.
Please reference our "What is Title Insurance?" section for more information on the service that Stewart Abstract will provide when you choose us to help you refinance your mortgage!